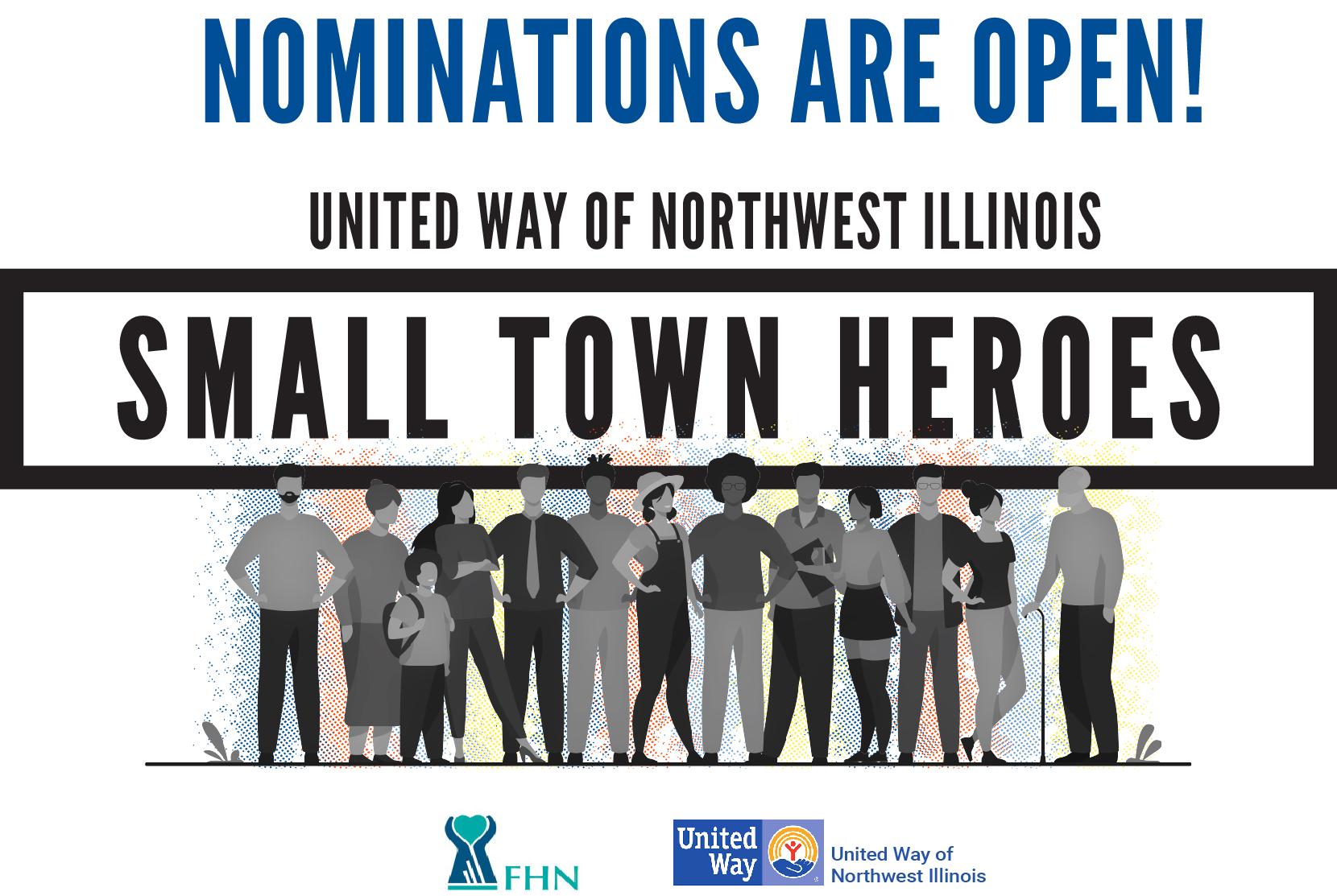 The United Way of Northwest Illinois started the Small Town Heroes campaign in 2016 as a way to acknowledge the unsung heroes in Northwest Illinois.  The campaign was so well received, that we decided to make it an annual campaign. 
The United Way believes that in order to live better, we must LIVE UNITED, and we see many people in our community that share this philosophy and are pitching in everyday to improve lives in Northwest Illinois. 
The campaign, now in its 7th year, features artistic photographs as well as inspiring quotes from individuals who give of their time and talent so tirelessly to our region, and help encourages others to join them in their work. These types of individuals truly embody the mission and values of the United Way of Northwest Illinois, and it is our pleasure to share their stories with our region.
If you know someone who is doing amazing things in the communities of Stephenson, Jo Daviess & Carroll Counties, tell us about them & what they are doing, by filling out the nomination form. Nominations for 2023 have closed.... watch for  announcements coming soon!
 
Things to consider when making your nomination:
Does this individual do things above & beyond their current job to give back to the community?

Do they exemplify the qualities of a servant leader? (Meaning they put the needs of others or the community above their own)

What level of change have they helped to make in the community?

How have their actions helped to inspire others to give back to their community?

Do they represent a cross sector of our community? 
Congratulations to our 2022 Small Town Heroes!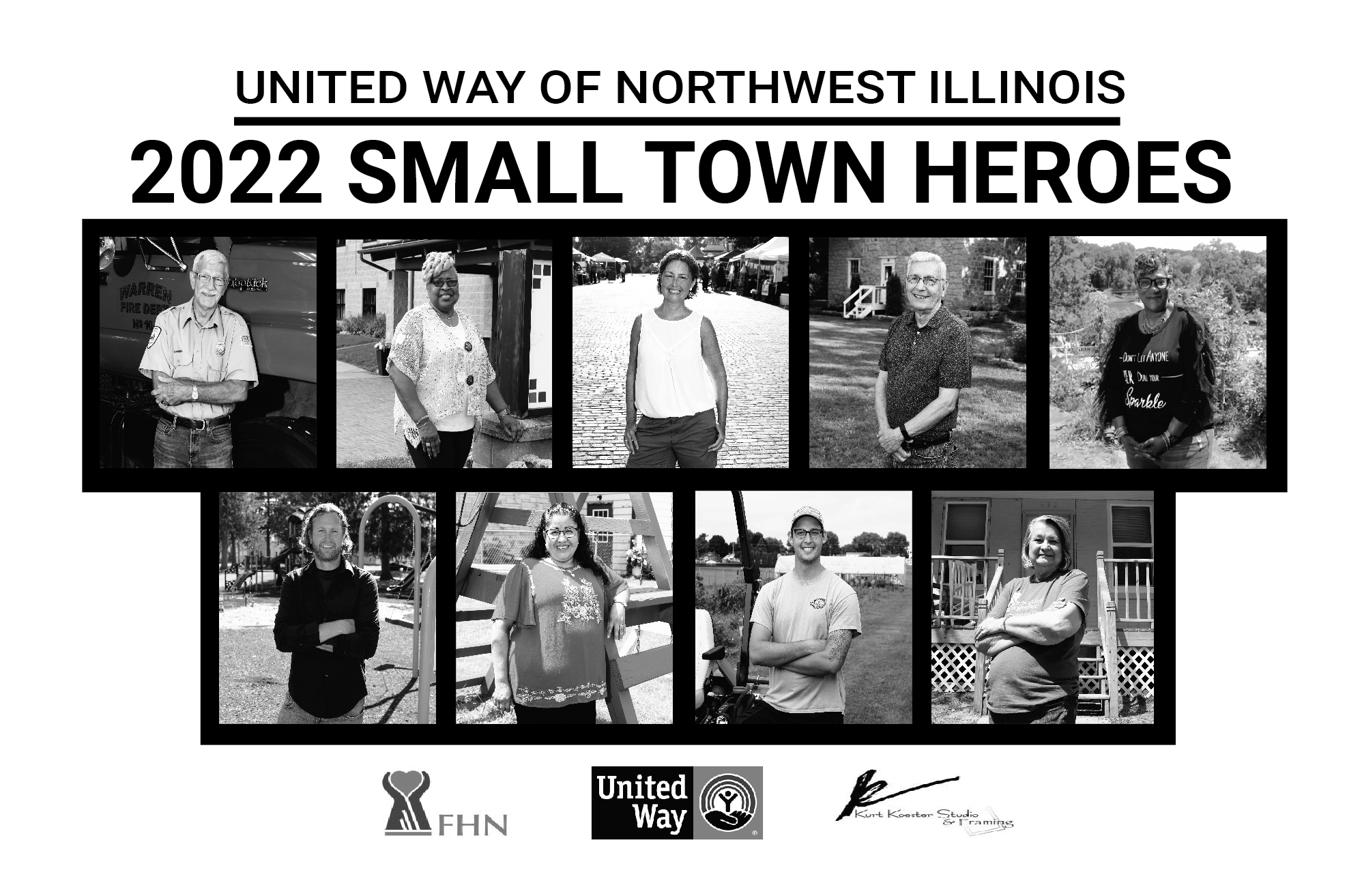 SMALL TOWN HEROES IS SPONSORED BY: